Clothing Protection
This 3-in-1 bomber jacket uses highly innovative triple technology Glowtex® function. Offering advanced visibility by combining fluorescent fabric, HiVis Tex reflective tape and Glowtex® phosphorescence tape which glows in the dark. The detachable fur lining and collar in combination with the zip-out sleeves ensures this is a superbly adaptable garment.
The high visibility, detachable liner and zip out sleeves make this make this the MUST HAVE option for anyone who needs to be seen.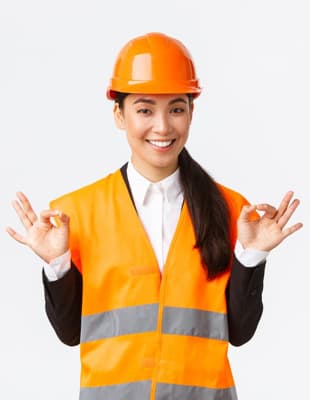 Functional Workwear includes clothing and accessories for protection in a wide range of environments. Aprons worn over work clothes while performing tasks from welding industry to food service environments keeping workers clothes clear from spatter and dry from liquids. Arm Protection will prevent cuts and scrapes from happening while working. Cut resistant sleeves protect arms while working in many industries such as aluminum siding, HVAC ductwork. Wearing Bodywarmer Vests while working keeps worker warm while performing tasks outside. High performance Coats & Jackets designed for industrial work.
General purpose Coveralls & Overalls offer greater functionality and added protection while working in a wide range of environments. Disposable Clothing can provide optimum balance between protection and comfort. Easy to don clothing to wear over clothing including shoes. High Vis apparel is made of bright colored fabrics and with reflective materials to make workers more visible while working. High Visibility clothing is worn by construction workers, traffic control and road crews and emergency responders.