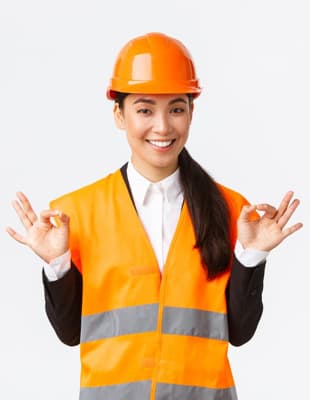 PREVENT EYE INJURIES
We understand that safety on the job is of utmost importance. That's why we offer a wide range of top-quality safety glasses to ensure that your eyes stay protected while you work. Our safety glasses are carefully chosen to ensure that they meet all necessary safety standards and provide the best possible protection against flying objects, chemicals, and other potential hazards.
We offer a variety of discounts and special offers on our safety glasses, so you can find the perfect pair at a price that fits your budget. Our knowledgeable staff is always available to help you find the right pair of safety glasses to suit your needs, so you can be confident that you're making the best choice for your safety.
Don't take chances when it comes to your eyesight. Trust our expert team to provide you with the best possible safety glasses and the highest level of customer service. Visit us today to take advantage of our promotional offers and start protecting your eyes on the job.
FogLess 3Sixty Safety Glasses
Lens fogging can be a major hindrance in various work environments, obstructing vision and leading to reduced productivity. In some cases, workers may even be tempted to remove their safety glasses altogether, putting their eyes at risk of debris and impact. With PIP's FogLess 3Sixty Safety Glasses, this issue becomes a thing of the past.