Description
Durable 4-pt. nylon replacement suspension fits Dyanmic® Rocky™ industrial climbing helmet

Features

4-point quick release suspension with dual position height adjustment ensures a proper fit. Strong double-layer woven nylon straps provide durability and secure fit for all day wear. Inner suspension includes comfortable padding for above the brow line, crown and back of head. Rugged non-slip adjustable SURE-LOCK wheel ratchet ensures proper suspension performance and effortless fit for all head sizes.

Spec Sheet:  
Specifications
Hard Hat & Cap Parts & Accessories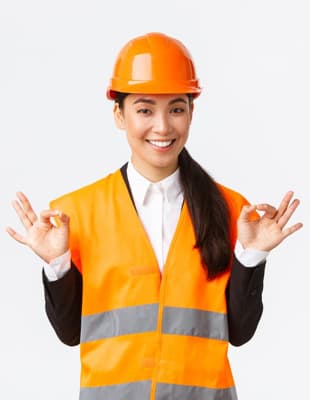 Keep your workplace safe by having safety supplies by brands you trust available. We ensure full compliance with safety regulations by offering safety equipment, safety training and safety equipment inspections. Protective high visibility clothing, safety glasses, hard hats, safety gloves and hearing protection are the first step in a injury free workplace. As important it is to wear protective clothing it is equally important to get the right size and know when to replace high vis clothing. Fall protection safety products for people working at heights along with safety training save lives and thousands of dollars in fines. Keeping the workplace safe with proper signage, alerting workers to safety equipment locations and exits routes. Signs alerting employees of potential hazards. Warehouse guardrails to protect people and product.