Covid-19 Products
Manage exposure in the workplace with the right face covering or mask for the task. Help your employees practice social distancing with signage. Maintain a clean facilities with visible hand sanitizers.
Minimize exposure to hazards that cause serious injuries or illnesses in the workplace with PPE (Personal Protection Equipment). For PPE to work properly it needs to be maintained, kept properly clean and fit properly. We offer safety equipment inspections and offer ideas to help you keep you and your team safe while working.
Safety Glasses + Face Mask = FOGLESS thanks to Bouton >
Take advantage of our Safety Training courses (Grade D Air Quality Testing, Specialty and Custom Safety Training, Gas Detector Calibration) Courses along with personal guidance in safety protection for your industry. We add the latest safety equipment out there by leading manufacturers that you already trust. Contact us today with special requirements you need to meet your challenge Safely!
Advanced Safety & Industrial Supply is the most trusted source in industrial products. We are a safety resource providing safety training and equipment inspections.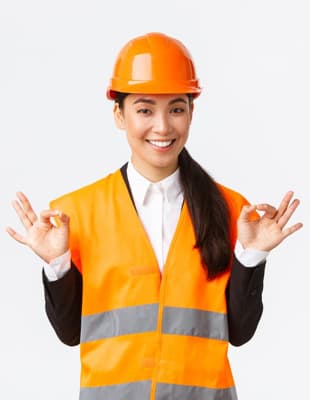 Keep your workplace safe by having safety supplies by brands you trust available. We ensure full compliance with safety regulations by offering safety equipment, safety training and safety equipment inspections. Protective high visibility clothing, safety glasses, hard hats, safety gloves and hearing protection are the first step in a injury free workplace. As important it is to wear protective clothing it is equally important to get the right size and know when to replace high vis clothing. Fall protection safety products for people working at heights along with safety training save lives and thousands of dollars in fines. Keeping the workplace safe with proper signage, alerting workers to safety equipment locations and exits routes. Signs alerting employees of potential hazards. Warehouse guardrails to protect people and product.