RX-500 Full Lens Magnifying Safety Glass In Clear With +Diopter 2.5
Manufacturer Delta Plus Group
Minimum multiple quantity 12
Description
Another 1st for Elvex®…a full-lens ballistic rated magnifier in a wraparound polycarbonate lens! Patent Pending.
Increases productivity of workers who have difficulty seeing close work while providing wraparound protection.
Provides high performance and higher level of protection for the user.
Great for welding, electrical and any stationary close assembly applications above and front of workers.


Lens: Polycarbonate

Frame: Polycarbonate

Temples: Polycarbonate and Nylon Tip

Nosepiece: TPR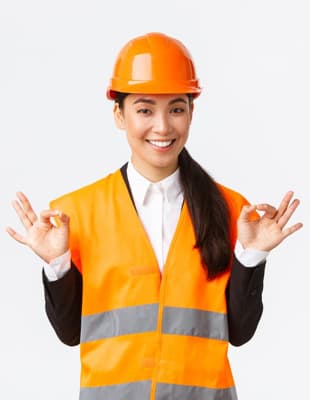 Keep your workplace safe by having safety supplies by brands you trust available. We ensure full compliance with safety regulations by offering safety equipment, safety training and safety equipment inspections. Protective high visibility clothing, safety glasses, hard hats, safety gloves and hearing protection are the first step in a injury free workplace. As important it is to wear protective clothing it is equally important to get the right size and know when to replace high vis clothing. Fall protection safety products for people working at heights along with safety training save lives and thousands of dollars in fines. Keeping the workplace safe with proper signage, alerting workers to safety equipment locations and exits routes. Signs alerting employees of potential hazards. Warehouse guardrails to protect people and product.