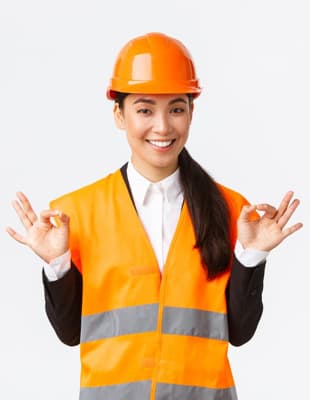 What 7 things define a confined space?
A quick way to define a confined space is when the space is not designed for continuous employee occupancy and if it is not designed with features such as [read more]
Keep your workplace safe by having a good supply of PPE (personal protective equipment) handy. Protective high visibility clothing, safety glasses, hard hats, safety gloves and hearing protection are the first step in a injury free workplace. As important it is to wear protective clothing it is equally important to get the right size and know when to replace high vis clothing.
Need help? Call 615-283-8794 or contact us.
30+ Years In Safety

Have a question? Ask our experts. We are ready to help! Call or email us >
__________
Fast Free Shipping
Orders $75 or more!
__________
Free Safety Products
Collect Safety Stars! Earn Safety Stars while you shop. Learn more >