Description
Virus Protection starts with hand hygiene!

How much attention do you pay to prevent virus infection?  There are tens of thousands of germs found in your hand alone.

You are vulnerably exposed to virus infection in public places such as the subway, school and workplace.  What are you doing to prevent it?  Using effective hand sanitizer is essential in preventing secondary infection caused by the harmful germs that live in various objects.

1. Does your sanitizer meet CDC requirements?
Yes our product meets CDC's requirement of 60% ethanol alcohol and is FDA Registered. Please note that there are two types of alcohol needed to make hand sanitizer, isopropanol's requirement needs to exceed 70%. 


2. Is a higher alcohol % better?
No using 100% alcohol would dry your skin out and can cause it to be irritated. Our product is the necessary amount to keep you safe and we've added aloe to soften and moisturize your skin. Please note that higher percentage hand sanitizers can potentially harm children and pregnant women. 
3. What's the difference between gel, spray and wipes?
Gels are advised to be used on hands when there is no water or soap available. Sprays are used to kill germs in the air like clothing, packages, purses, etc. Wipes are a preventative measure used to wipe down surfaces like countertops, door handles, grocery carts, etc.
4. When will I receive my order?
All orders ship out same day from Los Angeles, you can expect to receive your order in 2-4 business days.


This item does not qualify for free shipping.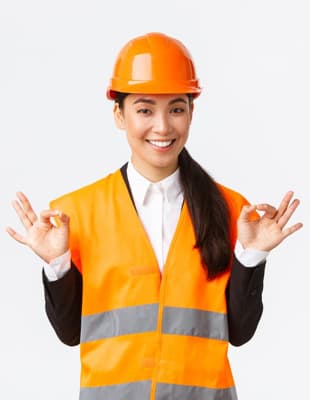 Keep your workplace safe by having safety supplies by brands you trust available. We ensure full compliance with safety regulations by offering safety equipment, safety training and safety equipment inspections. Protective high visibility clothing, safety glasses, hard hats, safety gloves and hearing protection are the first step in a injury free workplace. As important it is to wear protective clothing it is equally important to get the right size and know when to replace high vis clothing. Fall protection safety products for people working at heights along with safety training save lives and thousands of dollars in fines. Keeping the workplace safe with proper signage, alerting workers to safety equipment locations and exits routes. Signs alerting employees of potential hazards. Warehouse guardrails to protect people and product.