Ladders, Platforms & Scaffolding
Ladders, platforms and scaffolding are all used in nearly all construction projects. Ladders allow workers to access areas in a high place. Scaffolding provides a stable standing surface when working in an area at high for a length of time. Platforms offer extra height for storing materials, working or additional traffic control.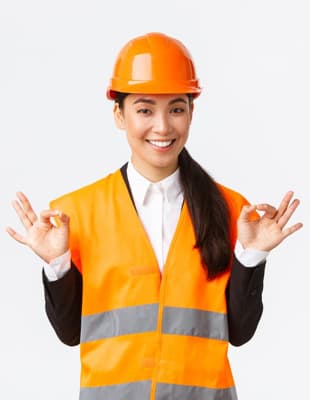 Keep your workplace safe by having safety equipment available for workers to reach areaas at height. Ladders and scaffolding are used on construction worksites.
When working on platforms, ladders or scaffolding make sure your workers have the proper training.
Check our Blog for the latest news in Fall Protection we have 3 Ways to Prevent Falls which includes OSHA Compliance Factsheets.