Panther-Guard - Black Premium Powder-Free Nitrile Disposable Gloves, Medium
Manufacturer Global Glove & Safety Manufacturing
Minimum multiple quantity 12
Description
These premium 6 mil disposable gloves are made from 100% nitrile, and feature a rolled/beaded cuff and a unique ambidextrous raised micro diamond pattern. They come 100 gloves to a dispenser box, 10 dispenser boxes per case and comply with FDA regulations for food contact.


Ambidextrous raised micro diamond pattern is excellent for wet, oily or dry grip


Rolled cuff allows easy donning/removal, prevents tearing and liquid runoff


Component materials comply with FDA regulations for food contact


100% powder-free nitrile, latex-free


For industrial use only


100 gloves to a dispenser and 10 dispensers per case


AQL 1.5


US patent pending


Size
 
S - 2XL
Industry
 
Automotive
Food Processing
Mechanical
Janitorial
Plumbing
Construction
Painting
Specifications
Global Glove & Safety Manufacturing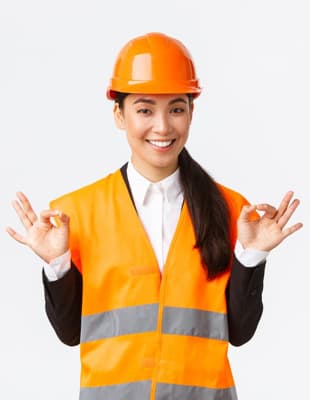 Keep your workplace safe by having safety supplies by brands you trust available. We ensure full compliance with safety regulations by offering safety equipment, safety training and safety equipment inspections. Protective high visibility clothing, safety glasses, hard hats, safety gloves and hearing protection are the first step in a injury free workplace. As important it is to wear protective clothing it is equally important to get the right size and know when to replace high vis clothing. Fall protection safety products for people working at heights along with safety training save lives and thousands of dollars in fines. Keeping the workplace safe with proper signage, alerting workers to safety equipment locations and exits routes. Signs alerting employees of potential hazards. Warehouse guardrails to protect people and product.