Safety Issues for Cannabis Growing Facilities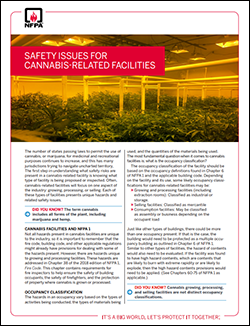 As more and more states legalize cannabis or marijuana growing many facilities are experiencing unique safety hazards related to this industry. Many startups assume cannabis growing falls under agricultural safety. However, there are unique hazards to growing and processing facilities.
Download this free resource that gives an overview of these different types of facilities and the unique hazards and related safety issues to consider.
Download this eBook for quick answers.