Please call for availability.
Item Code: LAKLSF1610BRBM
Manufacturer LAKEWOOD ENGINEERING CO.
Description
Features remote control operation and front-mounted control panel. Three speed settings and oscillation for wide area coverage make this ideal for medium and large rooms. Tilt-adjustable head and height-adjustable pole. Carry handle for easy portability. Automatic shut-off timer. Sleep/breeze mode. Fan Head Size: 16"; Fan Type: Floor; Color(s): Black; Tilt (Degrees): Adjustable.
Specifications
Post-Consumer Recycled Content Percent
Pre-Consumer Recycled Content Percent
Total Recycled Content Percent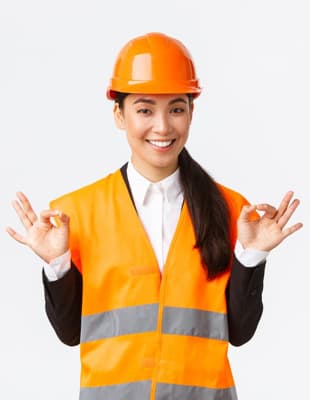 Keep your workplace safe by having safety supplies by brands you trust available. We ensure full compliance with safety regulations by offering safety equipment, safety training and safety equipment inspections. Protective high visibility clothing, safety glasses, hard hats, safety gloves and hearing protection are the first step in a injury free workplace. As important it is to wear protective clothing it is equally important to get the right size and know when to replace high vis clothing. Fall protection safety products for people working at heights along with safety training save lives and thousands of dollars in fines. Keeping the workplace safe with proper signage, alerting workers to safety equipment locations and exits routes. Signs alerting employees of potential hazards. Warehouse guardrails to protect people and product.
Starting at
selection not available, try a different combination
selection not available, try a different combination
Compare